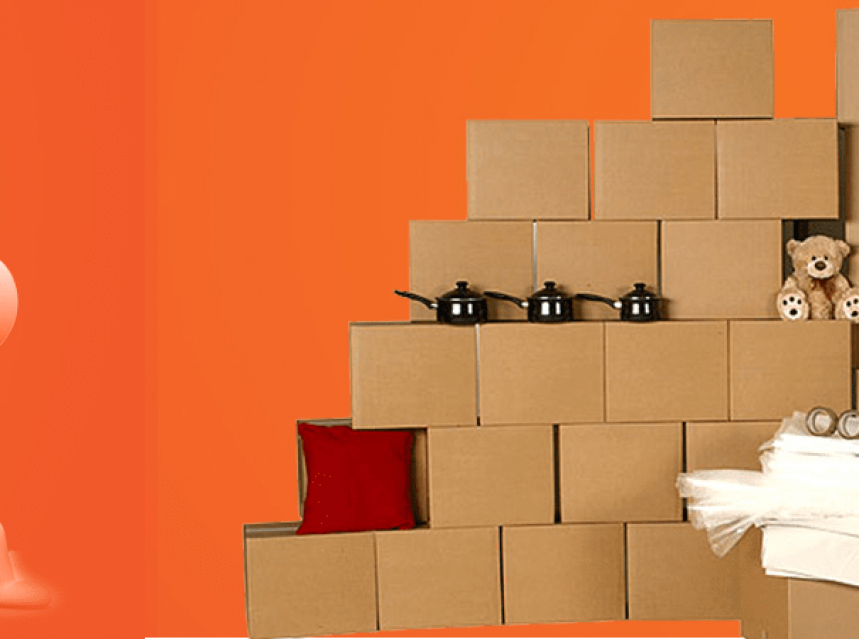 Moving in one day | Same-day movers in Toronto
Yes, since you are looking for same-day movers in Toronto, we can feel your rushing pulse and we know you are stressed and worried. There are many reasons that could lead to you looking for short notice movers in Toronto and beyond. And believe us, this is a very common situation people stumble into. It often happens that an unexpected event such as a sudden job change, a relationship issue, or a health issue of someone they love makes them rush into moving. And it also often happens that people are so busy preparing for their upcoming relocation, that they forget about what is the most important: booking movers. In this article, we will talk about the first situation, where you find yourself in the need to pack and move ASAP, and you pretty much only have one day to do so. Here is how you should manage a one-day move, from the perspective of a professional moving company in Toronto.
Call movers
And that is the minute after you decided you need to move. Your friends and family can wait to hear the good news, but you don't really want to risk missing the opportunity to hire movers. You want to make sure you have professional help on your moving day, so don't hesitate and grab the phone right away! Finding same-day movers in Toronto is not that difficult, actually. A lot of moving companies, including Let's Get Moving, have a crew or two of movers available just in case situations like this emerge. So don't worry about being judged or anything! Really, all big moving companies in Toronto are used to this. Just call them, tell them you need same-day movers for your Toronto move, and schedule a time. Only after you do this is a good time to arrange stuff around the house and start the actual preparations for the big event.
Consider hiring packers  
Yes, professional packers in Toronto will add an extra cost to your move-related expenses. However, depending on the size of your house, this might just be the only viable option. If you live in a tiny studio and all your belongings can be fitted into a couple of suitcases, fine. But otherwise, you will need professional help in order to rapidly pack four rooms worth of objects. When you call your movers to make a reservation, ask about professional packing services! They are not that expensive, really, and they will save you a lot of stress in the process. Just think that these men pack and wrap and lift all day, so they will be able to pack your entire home in no time. Before you know it, the moving truck will be loaded with your belongings and you will be on your way to your new home. And to think that this very morning you started looking for same-day movers in Toronto!…
Only the essentials
Just in case you don't have enough time to pack everything and for one reason or another can't hire packers quick enough, just pack the essentials. Maybe you can come back for the rest of the stuff later. Just in case, you can also consider putting everything in storage until you have time to come back and see what you can do with these things. In this case, our recommendation is to hire same-day movers in Toronto, have them take your essentials to your new home, and then have them pack everything else and transport them to the storage facility. Think about it and see how this solution works for you! If you feel like, you can call Let's Get Moving and ask to speak with one of our consultants. We are confident that we can find the best solution for you in no time!
Take things easy
Like we were saying in the beginning of this article, we know you are probably not very excited about the situation you are in. And chances are you are also quite stressed and worried about whether or not you will be able to make it. Trust us, you will. Just remember to keep calm, take tasks one at a time, prioritize properly, and ask for help. This is why movers are here, after all. And even though you might be tempted to consider moving by yourself, without any help, this approach has high chances of resulting in huge stress and a giant mess. Avoid this by making the right choices and call same-day movers in Toronto right away! After that, grab yourself a warm cup of tea and relax. You got this.
Friends and family are amazing and they will most probably be glad to be able to help you out with your move. However, especially when you are in a rush, this might be a really bad idea. Stick to the safe road and hire professional movers and packers as your last-minute saviours during a moving process! At Let's Get Moving, we lost track of how many people hired us as same-day movers in Toronto and beyond, but we estimate there were a few thousands. You can be one, too. Get in touch with us at Let's Get Moving