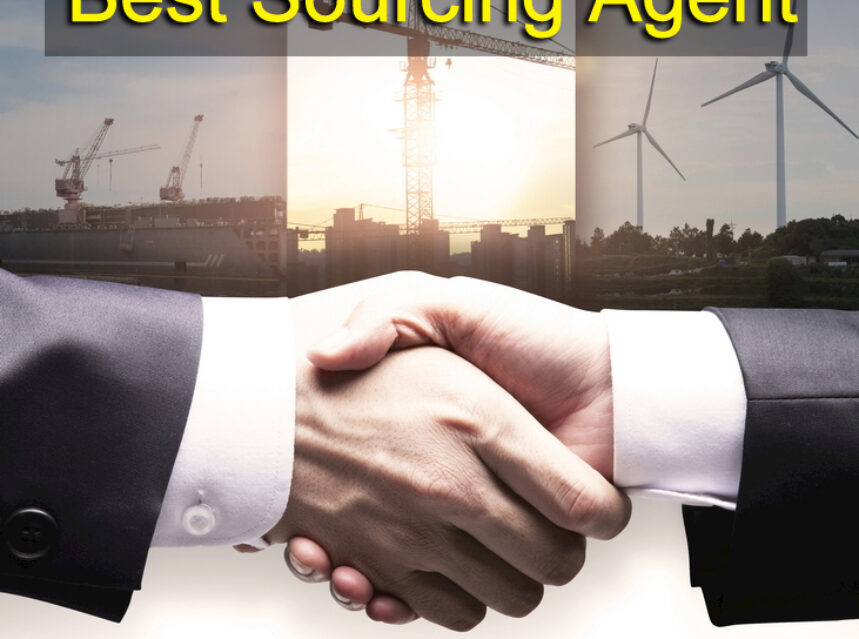 Look Before You Leap While Hiring Sourcing Agents for Your Business
If you are looking at hiring sourcing agents for your business, you need to do your research. The internet is filled with numerous sourcing agents that if you are a novice, you will have no idea where to begin your search.
Sourcing from China
Many businesses look for direct sourcing from China due to their low labour cost. China is one of the most sought manufacturers for producing high-quality products. When you choose the right sourcing agent, you can be assured of better profit margins without compromising the product quality.
Sourcing agents are specialists who can help in importing goods from China. They will take care of all the dealings of your project right from product development to final shipment. You can either opt for a sourcing agent, who can also be a freelancer or go in for credible sourcing agencies that can form a team of specialists to supervise your projects.
Sourcing agents will charge you fees for their services. This again depends on the nature and volume of your production. Secondly, some might charge you on an hourly basis, and some might take fees after the completion of the project. A common payment method is on a commission basis. They will charge a certain percentage depending on the cost of the overall order.
Now, you might ask what sourcing agents can do for you. Sourcing agents can:
They can find manufacturers or suppliers for your business
They have good connections with domestic companies and will know where to find the best suppliers
They even conduct supplier verification and factory auditing
They are well versed in the Mandarin and can easily negotiate with Chinese suppliers
They will supervise the production process and give you regular updates
They will also carry out random quality inspections to ensure that the products are as per your requirements
They will also assist with warehouse and shipping services
Some agents will also help with packaging and customization services
They will take care of all the custom clearances and necessary paperwork required to import the products
In some cases, for an additional fee, they can also help you with product photography
Now you might wonder why not buy directly from the manufacturers, rather than direct sourcing from China. Chinese manufacturers might not trust foreign business and might not be willing to do business with you. Secondly, they might not be fluent in English and require people to communicate with them in Mandarin.
If you are still not convinced about sourcing from China, then the below benefits might be able to change your mind:
No middlemen involvement. You can deal directly with the Chinese sourcing agents
China is known for its growing economy and top-in-class manufacturing sector
They have state of art technology and equipment along with skilled labour to complete your orders on time
You are directly involved with the sourcing agents, thus reducing the risks or fraud
They have a vast supplier base, and you can easily find vendors, manufacturers, and suppliers for your business
Chinese suppliers have a thorough knowledge of the supply chain model and can help boost the production of your products to improve your profits
China is one of the leaders in product prototyping as they are a major producer of CNC and 3D printing machines
Many Chinese manufacturers do not rely on MOQ to take up orders. This proves to be highly beneficial if you own a small business
When you hire Chinese sourcing agents, you have access to visit their supplier base and check out the operations in person
You get to meet and discuss your requirements with various suppliers and choose the ones that best meet your requirements
Finding the Right Sourcing Agent for Your Business
You might have heard of the popular saying "All that glitters is not gold". The same principle applies when you are direct sourcing from China. You need to first understand what your requirements are, the type of products you want to develop, and the cost involved. Based on this, you need to search for sourcing agents that can help you with your requirements.
Certain criteria that can help you decide on the right sourcing agency are:
Look for agents with experience
Ask for referrals and ensure that you contact some of them
Ask whether they have worked on similar projects before
Check their knowledge of quality control, auditing, and logistics
Ask for documentation such as Bill of Lading, Certificate of Origin, and packing list
Ask for their license
Check their language proficiency in English and Mandarin
Some of the questions that you can ask are:
How well do you know the manufacturers?
When was your company established?
Where is your company located in China?
How frequently will they conduct quality audits?
What are the measures adopted by them for quality issues?
Can you directly meet the manufacturers?
How do they take payments?
What happens if the manufacturers do not complete the orders on time?
A credible sourcing agency will answer all your questions. If they give you excuses or start delivering big promises with proper referrals, then this is a red flag, and you might need to seek out other sourcing agents.
When you are direct sourcing from China, you want agents who are transparent in their dealings. You can check out online sites such as Ali Baba, and Google or seek freelancers to work on your orders. Ensure to check reviews and ratings offered by other businesses. A credible sourcing agency will have all the necessary information listed on its website.
Another good way of finding sourcing agents for your business is through fairs and exhibitions. Here you get to contact multiple suppliers and have a look at their works. You also get to expand your networks and build good relationships with other companies.
Asking the right questions can help you learn more about the sourcing agency you are dealing with. It is better to come prepared with a list of questions for your sourcing agent.
Conclusion
Take your time choosing the right sourcing agent. Hiring the right sourcing agent that manufactures good quality products on time can help your business to grow by leaps and bounds.