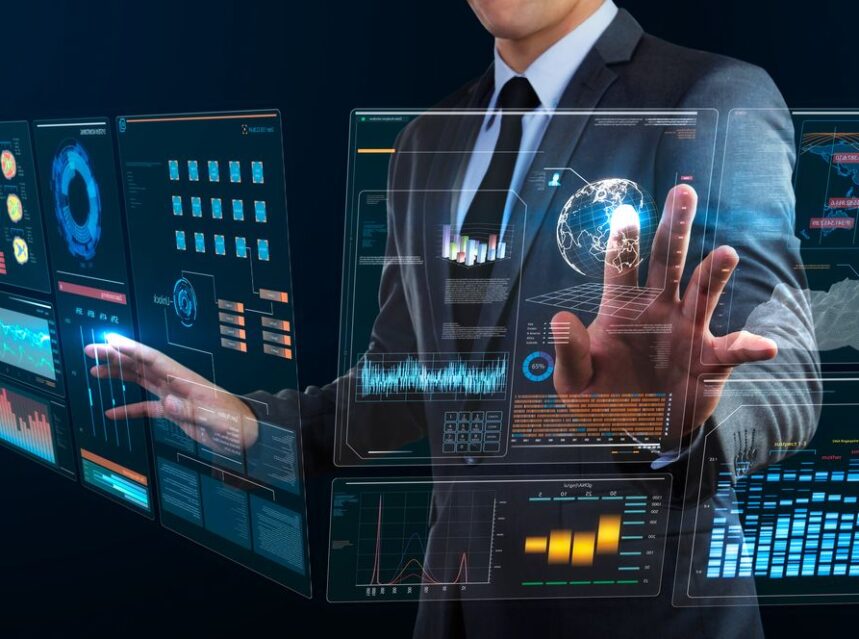 Just What Can Power BI Do For Your Business?
No organization could ever hope to grab hold of a competitive advantage in their niche without proper preparation and information. This preparation and information is what allows organizations to make the most informed decisions regarding their bottom lines. How do most organizations set themselves apart from their competition in these stages? Most of them look to establishing a partnership with a company that helps them work through their data in hopes to provide more analysis options. One partner stands out amongst the rest, that being Microsoft and their Power BI platform. Throughout this post, the features and tools that this premier software utilizes to create value for organizations will be broken down in detail.
Customizable Dashboards & Reports
With the customized dashboards and reports that Power BI offers to organizations, they're able to take a more bird's-eye view of their operations. With their integrative nature, any organization wide application data can also be integrated into these reports. Equally as important, Power BI allows users to personalize their dashboards to see the data that's most valuable to them versus irrelevant data.
Thorough Analysis Without Complicated Functionality
The capabilities of this system allow organizations to more accurately assess decisions in real time. Rather than having to forcefully analyze complex charts and tables, Power BI simplifies the process and allows organizations to reach the conclusions they're looking for more accurately and much quicker.
Cloud Storage Strengths
As it is cloud-based architecture, Power BI doesn't limit organizations in regards to memory or speed. Any information can be acquired at quickly with little to no error or issues.
A Simplified Set Up & Integration Process
The set-up of the Power BI systems are much simpler than many organizations might think. Largely in part due to how easily these systems are able to integrate with your organization's existing systems. Typically, all that's required to begin the integration is an API key that can be inputted into your organization's software. One additional benefit is the included integration of all other applications in the Microsoft suite.
Respected Partnership
As Microsoft continues to reign as one of the world's most respected technology companies, trusting your business intelligence to them is a sound decision. The support from Microsoft, often coming in the form of monthly updates, cannot be overlooked. New features, performance boosts and enhancements to the overall functionality of the platform are often the bulk of these updates.
Organizations cannot afford to ignore the benefits that Power BI provides. To learn more about the platform, or perhaps educate your organization around it, consider the ways in which Power BI Training Courses can enhance the way your organization conducts business.
Author Bio:-  Anne Fernandez – Anne joined Accelebrate in January 2010 to manage trainers, write content for the website, implement SEO, and manage Accelebrate's digital marking initiatives. In addition, she helps to recruit trainers for Accelebrate's Power BI Training Programs and works on various projects to promote the business.