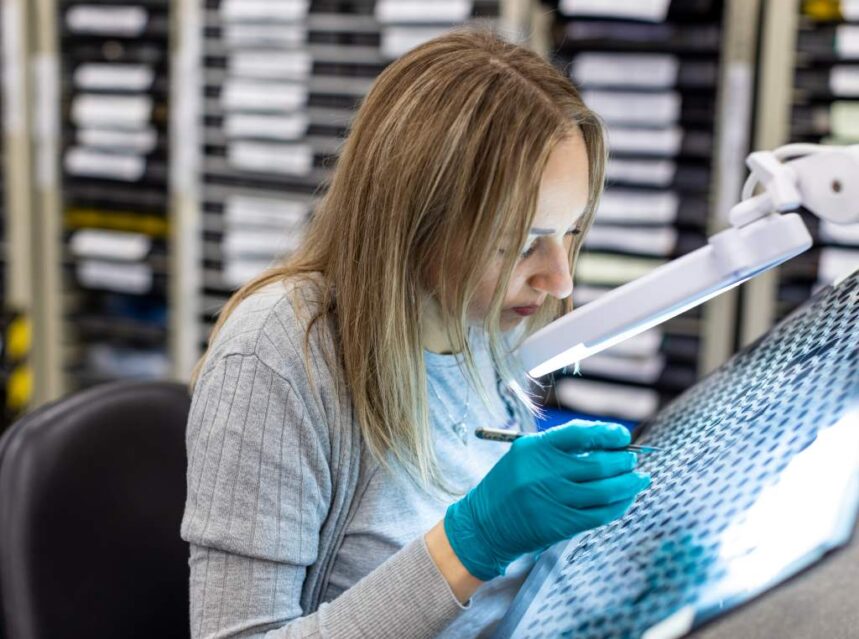 How to Choose the Best Photochemical Etching Company to Manufacture Your Thin Metal Parts?
If you are a manufacturer or interested in photo itching services, looking for an experienced and reputable company is essential to get the best results. Many industries such as automobiles, military, medical, electronics, and R/F microwave require precision thin metal parts for their most application. To get the best photochemical etching company for thin metal parts, you need to consider some factors, such as the company's cost and experience. Additionally, you must ensure that the company follows the right protocol and produces high-quality products. Common photochemical etching products include sensors, springs, circuit components, and jewelry. This article will explore choosing the best photochemical etching company to manufacture your thin metal parts.
The Photo Etching Process
When choosing a photo etching company, you must understand the process taken. When you make your order, the process will begin with material selection. The manufacturer will use design and requirements to create a prototype, and the manufacturing process will be commerce. After finishing the services, they will test to ensure they have achieved your desired design.
What to Consider When Choosing the Best Photochemical Etching Company to Manufacture Your Thin Metal Part
High Product Quality
When looking for Photochemical machining companies, it's essential to ensure that they meet the quality regulation. A company that provides high-quality products will often invest in technologically advanced equipment and purchase quality materials. Most governments have imposed a regulation restricting the use of hazardous materials, especially those found in electronic and electrical; products.
To know their quality, you can ask for referrals and call them to confirm the type of services they produce.
Machining Capabilities
For any design to be perfect, you must ensure the machine produces the right thickness and dimensions. To know the machining capability of your prospective photo chemical company, you need to visit their website. Most companies post the machining capability information on their website for customers to view. Look at the technical details such as etched dimensional, holes/slots diameter, and width.
The Companies Experience
Experience plays a key role in any task, like every other manufacturing job. Those companies that have existed for a while have come across challenges and invented ways to solve them. Further metal itching company with great experience indicates that they have been doing their job well and have great relationships with their customers and suppliers. That's why you need to ask and research how long the company has existed and the company's culture. It's also important to ask if the chemical etching company cross-trains its employees.
When looking for the experience, you must confirm that the manufacturer has incorporated the new technology. A reputable photochemical machining manufacturer will invest in new equipment to increase productivity, quality, and capabilities. Further, they understand how the fluctuating economy can affect manufacturing costs.
End Note!
It's essential to ensure the company you choose, the photochemical etching company to Manufacture Your Thin Metal Parts, has the experience and good reputation. Further, ensure they produce high-quality products and capabilities that align with your business goals.