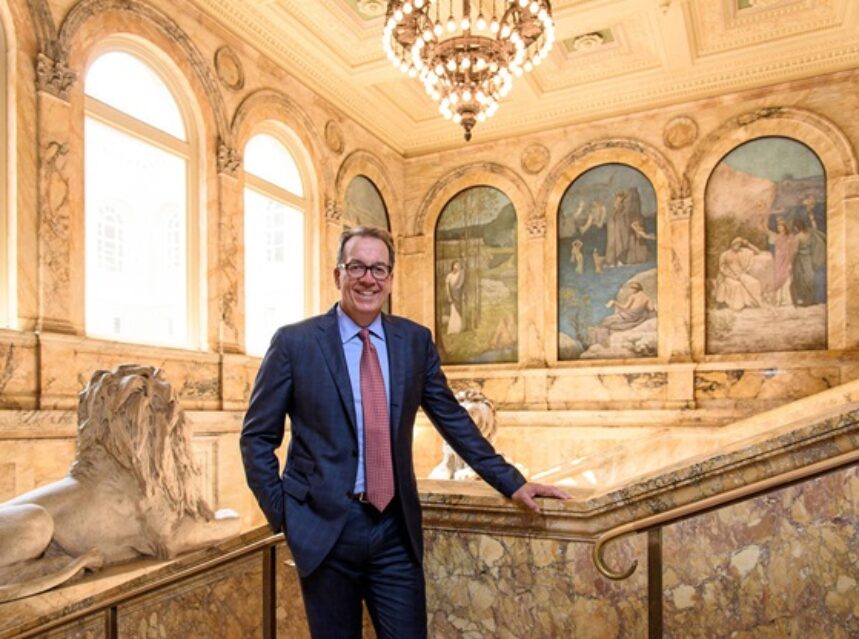 Former Natixis CEO John Hailer Explores Economic Impact of Unpayable Student Loans
There have been few conversations and debates within the public sphere as enduring or contentious as that of student loan forgiveness. Student debt has become one of the largest forms of financial debt in the nation, trailing only behind mortgages and home ownership.
As the former CEO of Natixis, John Hailer was instrumental in addressing these issues at a corporate level, introducing a game-changing and innovative new student loan forgiveness program to inspire and motivate employees.
John Hailer has long been one of the biggest voices in the arena for student debt forgiveness in the private sector, so let's explore how he approached the subject as a former business leader at Natixis.
The Rising Impacts of Student Debt
Launched in January 2016, the Natixis Student Loan Repayment Benefit was introduced to help full-time employees with at least five years at the company pay off their debts. With forgiveness amounts up to $10k for Perkins and Federal Stafford loans, it was easy to see why former exec at Natixis John Hailer was thrilled with the program.
Introduced in the wake of the massive student loan crisis, Hailer had combed through quite a backlog of information before introducing the program. Hailer pointed to a retirement survey performed by Natixis that revealed nearly one-third of all Millennials had pointed to student loan debt as their top reason for not engaging with retirement plans.
Hailer said, "This was a shocking finding for us."
The long-term implications of remaining unengaged with a retirement program are severe. Hailer correctly noted that the majority of retirement savings will occur before the age of 40, a goal simply unreachable to most without any sort of support.
Hailer stated, "We saw how as a business we could make an immediate impact in the lives of our employees while also demonstrating how the corporate world as a whole can move the needle in a big way."
The former business leader at Natixis, John Hailer knew that his student loan forgiveness plan could carry legs and that the outcomes would be exceptional for his staff. Hailer pointed to his team's repayment program as being one of the first dominoes to fall as the corporate world began introducing its own student loan repayment programs.
Federal Help on the Way
As John Hailer correctly is cited for his prescient work at Natixis, the professional currently operates in a different capacity as Chairman of Diffractive Managers Group. Despite the change in scenery, his efforts continue to echo behind him.
As the COVID-19 pandemic rounded fully into view, the United States government introduced the Student Debt Relief Plan in a three-tier process to help alleviate the burden of student debt. The program includes up to $20,000 in total loan forgiveness for each applicant.