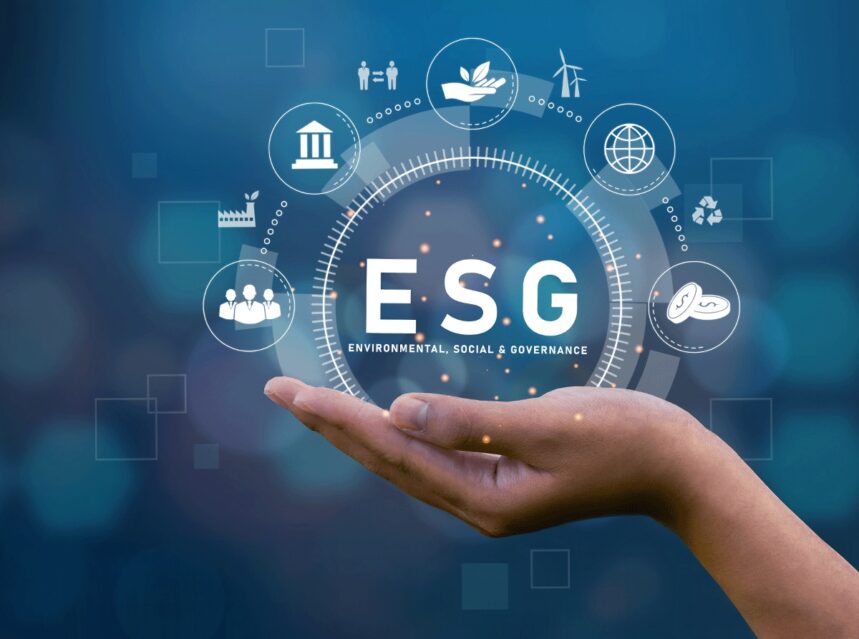 ESG Reporting: Importance of ESG Software in the Corporate World
Transparency in how companies work is more important than ever. Corporate stakeholders and investors are increasingly becoming aware of this trend.
Companies demonstrating solid environmental, social, and governance (ESG) performance are also becoming more attractive to savvy investors.
Perhaps you are conversant with this phrase – what is measured gets managed. This holds true and is relevant to ESG reporting in 2023.
What ESG Reporting Is
It refers to data disclosure covering a company's operations in three major areas: environmental, social, and governance.
The analysis of ESG performance across these trio summarizes qualitative and quantitative disclosure and helps in screening investments.
According to experts at BoardRoom, ESG reporting helps corporate investors avoid companies, which may pose greater financial risks because of governmental, social, or environmental practices.
Assessing ESG Performance
Currently, there is no standard checklist or assessment methodology to measure the ESG performance of businesses. But in practice, every ESG performance assessment tries to measure the impacts of businesses on society and the environment, including an assessment of how the government handles those impacts.
The environmental aspect assesses businesses' impacts on the environment, including the effects of use, disposal of services/products, transportation, and production.
The social aspect, on the hand, assess the impacts of businesses on society and relationships with stakeholders. These may include suppliers, communities, consumers, and workers.
Lastly, the governance aspect assesses how businesses are governed. It also assesses the transparency/composition of the BoD and the magnitude to which governing practices mitigate, manages, and identify social and environmental impacts of businesses.
Technology and ESG
As financial performance and sustainable practices are significantly intertwined, business organizations depend on new technological solutions, like ESG reporting software, to create, filter, and navigate data. With this revolution, some activities are becoming practically important, including:
Monitoring the progress of targets at short intervals, like quarterly or monthly.
Creating achievable and actionable plans.
Predicting future successes and setting reasonable goals.
Understanding the current sustainability performance.
What ESG Software Is
ESG software is a helpful tool for businesses looking to become more sustainable in the corporate world. Through ESG reporting software, you can measure and track your social and environmental performance while identifying all the areas where you should make changes.
With ESG software, you will also ensure your business secures a spot in the future. Whether you own a cybersecurity, automotive, food production, shipping, hospitality, or gas & oil business, you can use ESG software.
ESG Software Landscape: Strategies and Views
Some reports show that over 200 companies are playing in the ESG reporting software niche, creating a fragmented landscape. However, most of those players have dissimilar positioning, categorized according to their heritage:
ERP software vendors – Traditional vendors, such as Oracle and SAP, include ESG data modules as one of the solutions they provide. While this is an area to watch out for, these players lack ESG-specific know-how, brand awareness, and experience.
Point solutions – Various ESG pure-play firms are entering the market, specializing as point solutions. These comprise most companies and concentrate on different ESG topics. Most still specialize in client groups and are gradually growing their reach.
Financial reporting companies – These companies constantly increase the breadth and depth of non-financial KPIs on offer while integrating ESG in their product suite, including Insight and Cube Software. Known in their core area, these companies are also establishing themselves in this sustainability field.
EHS&Q firms – These players emerge from EHS&Q (environment, health, safety, and quality) software market. For instance, Quentic, Sphera, and Enablon are repositioning themselves to rebrand and join the ESG bandwagon. Unlike most players, EHS&Q is widely recognized and has comprehensive offerings.
Choosing ESG Software
When assessing various ESG solutions, it can be simple to fall into the trap of choosing software, which only tracks environmental metrics and produces reports with data. But remember, the goal is to find sustainable reporting software. This is where ESG software comes to play.
You must watch out for two additional elements when choosing ESG software for your business organization. Firstly, ESG software must cover both the S & G elements by measuring workplace safety/health, the success of initiatives, and compliance activities, including inspections and audits.
Secondly, there must be a connection between risk management and ESG performance. The right ESG software should as well have risk management components where risks are addressed, evaluated, and identified. It must protect your company's and brand's reputation by reducing ESG risks while allowing you to identify the impacts of climate change on business value.
Importance of ESG Software in the Corporate World
Climate change is a serious global change requiring collective efforts from individuals and organizations to look for better ways to reduce their carbon footprint.
ESG initiatives provide opportunities for businesses to show commitment to a sustainable future while exercising in the fight against global climate change. This forces them to be liable and encourages every business to evaluate their operational procedures, urging them to rethink what they are doing wrong to reduce negative environmental impacts.
In order to achieve this, businesses looking to be more sustainable are recommended to adopt solutions like ESG software. The software doesn't just help businesses manage and build their ESG programs. It also helps them prepare emission calculations.
Businesses getting started in sustainability reports find processes of compiling carbon emissions time-consuming. With the right ESG software, you can streamline ESG data collection. Data can easily be populated at the source and converted into uniform units.
In addition, ESG software comes in handy in charitable giving and community engagement. Multiple regions or offices have their initiatives and budgets they are accountable for, while ESG analysis needs consolidated data. With the right ESG software, you can centralize philanthropic data management and tie your charitable initiatives back to certain corporate goals and ESG strategies, thus, simplifying reporting.
Concluding Remarks!
Guaranteeing privacy in your ESG practices isn't an option anymore. Rather it is a requirement for companies to remain relevant and competitive in the corporate world. Going beyond compliance and concentrating on ESG performance improvement will ensure your company's long-term success.