An overview of ADSS' trading platform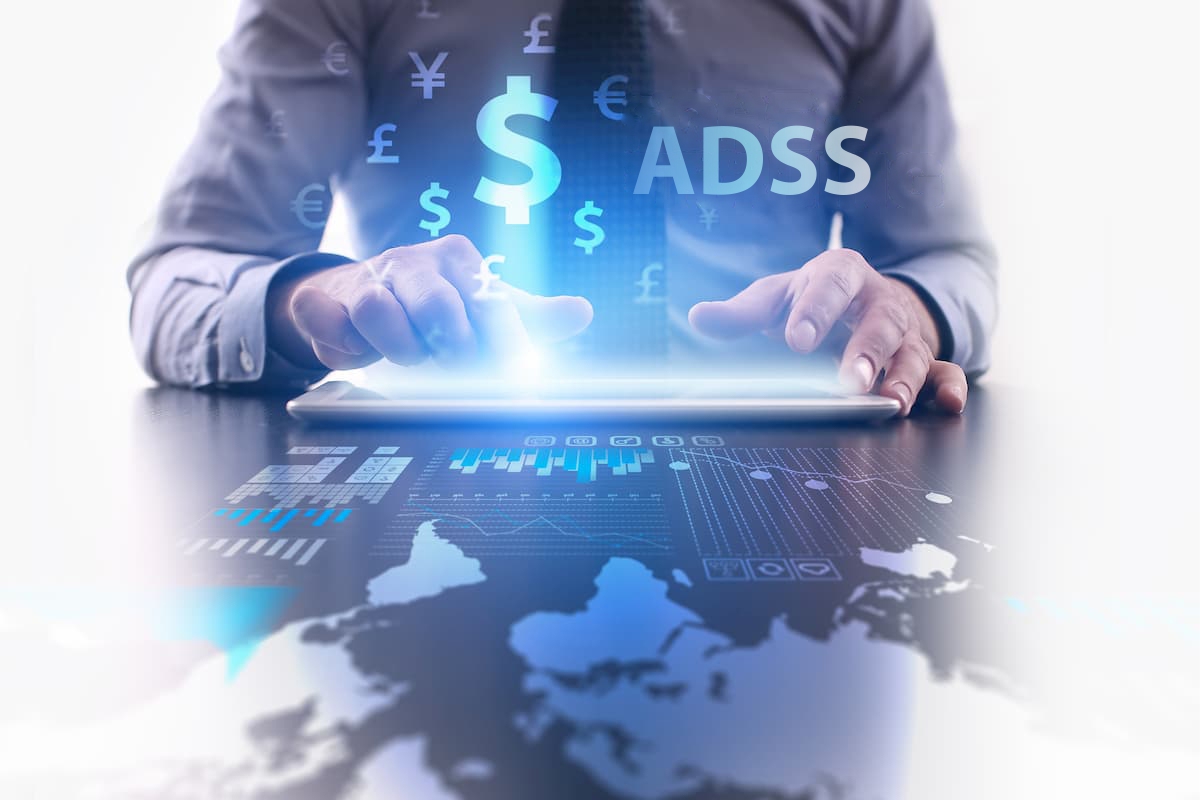 ADSS is an award-winner broker that provides multi-asset derivatives trading via contracts for differences (CFDs) to deliver market-leading solutions to institutional, corporate, and retail clients. The instruments it offers include forex, bullion, commodities, equities, indices and more. The brokerage firm focuses on offering online trading, educational tools and market analysis platforms that are suitable for traders of all experience – whether they are seasoned professionals or new clients entering the markets for the first time. In this ADSS broker review, we take a look at an overview of their trading platform, what features it provides, and how traders can use it.
Charting
ADSS is proud to provide comprehensive, customisable yet simple charting tools that enable users to easily research any particular instrument. Users can also add indicators or change the chart type at the touch of a few buttons. This allows traders to not be overwhelmed by all the data and information they may receive through ADSS when trading.
Tools
ADSS includes smart features in their trading platform such as asset class filters and watchlists. This enables quick access to all your favourite markets through a few simple clicks, while at the same time making it easier to discover new markets and instruments. This lets traders stay in control with advanced deal ticket dropdowns, for precision order entry.
Interface
ADSS is proud to provide a dynamic and intuitive interface that makes it easy for users to move around the platform and find exactly what they need. Every button states its intended purpose, and everything is incredibly straightforward and easy to understand, making trading with ADSS seamless. You can also customise the platform's view to best suit your needs and can effortlessly move from analysis to trade whatever you need in only a few clicks away. As such, traders can spend less time learning how to use the platform, and more time diving into trades.
Experience
ADSS gives traders the option of how they want to trade with a seamless experience across both mobile and desktop devices. The powerful platform allows you to switch between devices without compromising on their speed or functionality. Traders are able to directly access the market anytime, anywhere, so long as they have a working electronic device and a good internet connection. This means they can keep track of the fluctuating markets and take advantage of new opportunities that arise.
Trading with MT4
When trading with ADSS, traders can also take advantage of the award-winning MetaTrader 4 (MT4) platform, which brings with it competitive pricing, deep liquidity, and full-on bespoke customer support. With MT4 delivering impressive charting capabilities and quick trading execution, it is one of the world's most popular and innovative platforms. ADSS is proud to have developed a bespoke, easy-to-use version of the trading platform to handle safe, secure, and fast trading for its clients.
ADSS' MT4 is available on both mobile and desktop applications. The MT4 desktop version is a powerful trading partner. According to the investment firm's official website, it offers advanced, customisable charting, research and educational tools for traders, web terminal versions, in addition to expert advisor plugins. The MT4 mobile version is just as robust and allows traders to trade on the go. It offers 39 different languages on both Android and Apple devices, competitive spreads and fees, trading signals so traders can make informed and data-driven financial decisions, as well as the latest headlines via ADSS' live newsfeeds.
The desktop MT4 application can be installeddirectly through ADSS' official website, while the MT4 mobile versions can be downloaded through Google Play and the App Store.
Autochartist trade signals
There is no doubt that tracking price changes consistently and identifying new trading opportunities can be extremely tough and time-consuming, especially for novice traders. Fortunately, ADSS has you covered on this front, through Autochartist, a market data monitoring application. More specifically, it is a technical analysis and pattern recognition service highlighting emerging trading opportunities around the clock, so you don't have to. It does the hard work for you, by sorting through all the clutter and letting your filter out all the price levels and patterns. If you sign up for Autochartist with ADSS, you will receive three daily emails before the start of each major trading session, detailing emerging trade setups on currencies, commodities, equities, and indices.
Below are a few other features it provides:
Market scanner
Much as its name suggests, this involves constantly monitoring the markets daily, in order to keep users up to speed on the latest market movements, and whether there may be any opportunities to take advantage of.
Trade set-ups
These trade set-ups are recognised and based on support and resistance levels.
Alerts
ADSS' alerts are set to inform traders when certain chart patterns emerge or are completed, so you can take advantage of any opportunities that crop up.
Daily market reports
Traders will get daily market alerts and reports when chart patterns emerge or are completed, so you know that you won't miss out on anything happening in the markets.
Automated chart pattern recognition
This tool enables traders to spot opportunities and make informed, data-driven trading decisions that suit their financial and trading goals.
Invaluable research
Trading opportunities are often evaluated against their past performance, especially with regard to a few factors, like pattern type, the type of instrument and the time of day it was identified. The information you receive can influence your trading strategy and what your next action will be.